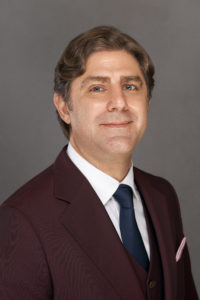 Scolaro is an executive manager with a passion for growing business on a world stage. His management style is a result of a diverse background in Sales and Marketing acquired through both domestic and international engagements in product development and distribution. He became CEO of Nasatka Security after serving as an independent consultant with the company since 2002. Under his leadership as Global Director of Sales, Scolaro led the firm from a regional focus in the Washington, D.C. region with sales of $4 Million, to claiming an international presence with an impressive clientele and worldwide sales in excess of $45 Million in the post 9/11 era. In addition to US government and D.C.-based structures; Nasatka is now responsible for both governmental and private sector security installations for military bases, oil refineries and security installations for critical infrastructures facilities around the world.
Prior to joining Nasatka, Scolaro was involved in international business development headquartered from his home base in Tainan City, Republic of China. Fluent in Mandarin Chinese with a respectable understanding of Taiwanese as well, Scolaro was engaged in numerous ventures across multiple manufacturing categories including significant work while residing in Asia as a Business Development Director for Yolk Shing and Always Shine companies, manufacturers of a wide range of Baby and Child Development products which included manufacturing processes in rapid prototyping, engineering, mass production of plastics utilizing injection, blow, and EVA methods. These companies expanded during his tenure to four manufacturing facilities in Taiwan and China and now employ over 3,000 employees.
This diverse expertise continued with his role as a consultant and shareholder for Bochang, at the time, one of the largest textile manufacturers in Asia. As a strategic leader in the advancement of Bochang product marketing, the firm expanded factories in Vietnam and Cambodia and became a lead supplier to Nike®, distribution to Wal-Mart® and other international chain stores, with merchandise ranging from home furnishing textile products to outdoor furniture.
Now headquartered in his original home state of Florida, Scolaro lives in Tampa and commutes to and from his strategic offices in the Washington D.C. region. He is deeply involved in US-Chinese relations and serves with numerous organizations involved in building and maintaining cultural and business relationships between America and the eastern markets.